DSS Mariana 24SR Subs Bring the Theater Experience to the Cul De Sac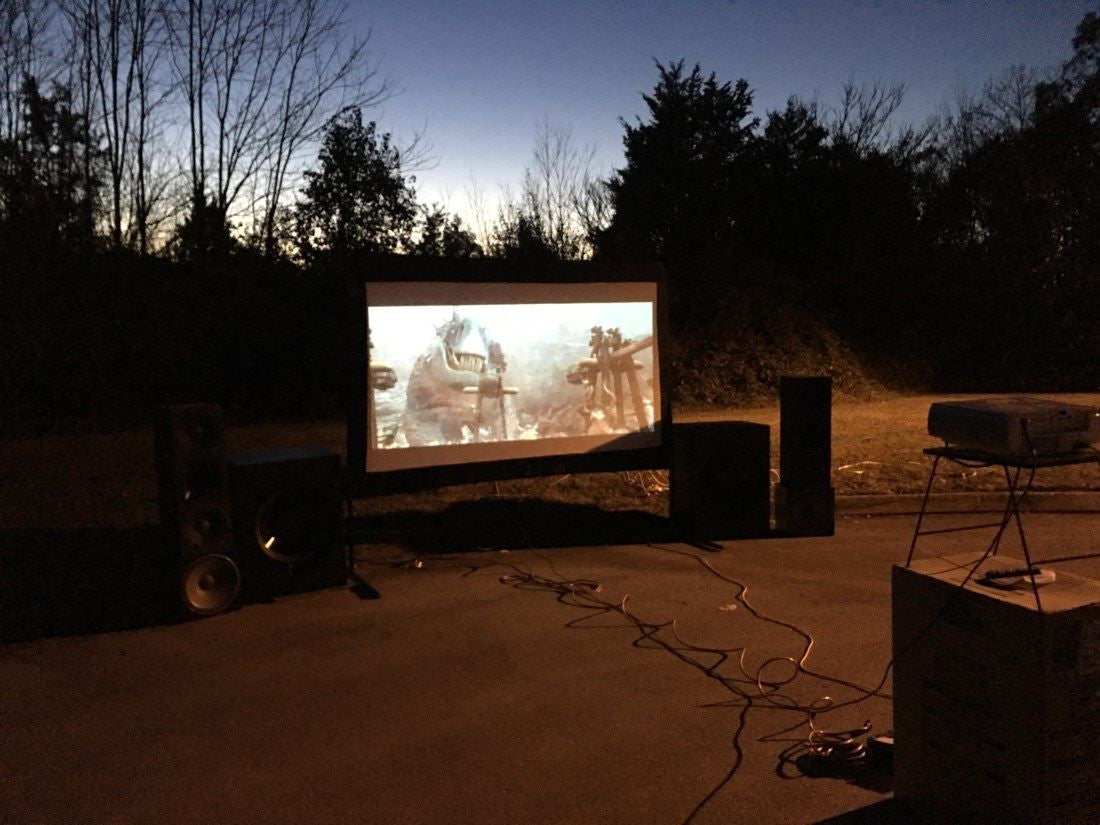 The neighborhood decided to have movie night last night and the last time they had it they rented a pair of speakers. I put in that I'd bring the stereo system last night. Did an inventory of the cost between speakers, subs, electronics, and cables and realized I brought over $15000 of equipment down (MSRP). The projector and screen were provided by another resident.
We watched Jurassic World and while some complained it might have been too loud, most enjoyed it. I asked the kids if it was too loud and in unison they said no. :)  We didn't have much of a turn out as it started in the low 50s and dropped low 40s by the end of the movie. The bass was strong in my house about 3 houses up from the cul-de-sac and a neighbor 5 houses up said it was clear in his house too. Fun time but a lot of work to move and setup all of the equipment.